vhfwxsatellitetips-activitynight
Front Page | Antennas | Hardware | Software | General Tips | Gallery
The OARC VHF Satellite Activity Night!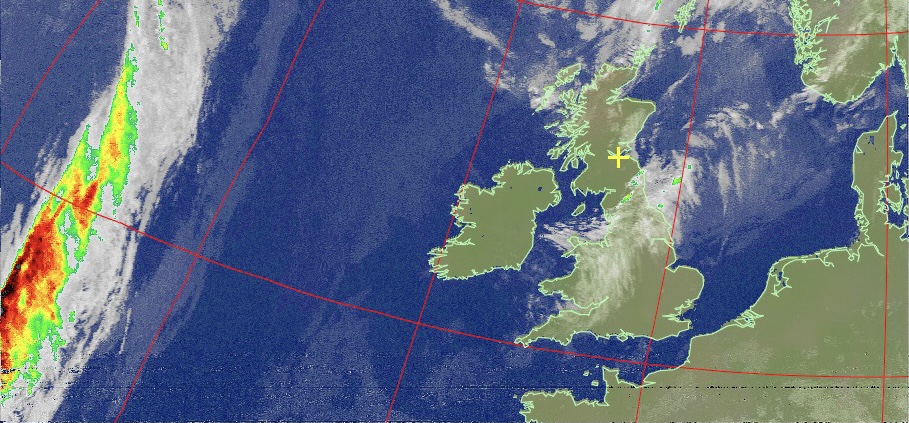 Eastern Atlantic, Ireland, and the British Isles imaged by NOAA 15, 23/08/21, 1912 UTC - Mark MM3IIG
Seen the images and thought it looked fun? Want to try out a shonky antenna you've made to see if it's any good? Want to try and do something a bit more advanced that we didn't tell you about during the talk like telemetry data and other science sensors? Introducing… the OARC VHF Satellite Activity Night!
Running on (tentatively) 23rd September from 6:30pm this night will run on Zoom and will feature an evening of passes for both the NOAA and Meteor satellites, with lots of opportunities to have a go and ask our team of expe… well, enthusiastic OARC amateurs your questions. Whether you've got some bunny ears attached to a block of wood or you've made a shiny QFH, all skill levels are welcome and the atmosphere will be a relaxed one.
We'll pop the best captures up on the OARC wiki so that you can all show off your progression, and if it goes well we may try it again another time and track how we're getting on.
vhfwxsatellitetips-activitynight.txt · Last modified: 2021/08/24 18:13 by mm3iig
---